Perran Sands, Perranporth
114 holiday homes for hire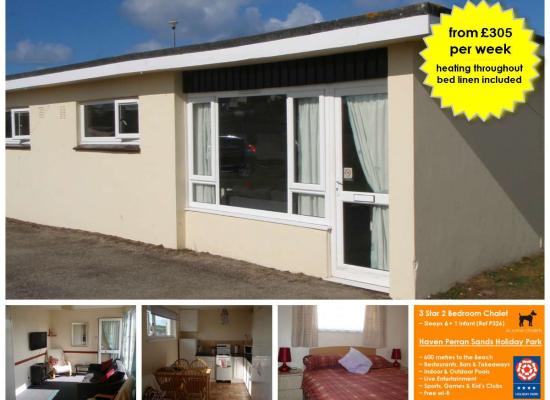 Sleeps 6 | Bedrooms 2 | Pets welcome | No groups
3 Star Chalets from £305 per week (up to 50% less than Haven). Site Facilities: INDOOR & OUTDOOR POOLS, WATER FLUME, RESTAURANTS, BARS, TAKEAWAY, CRAZY GOLF, GAMES ROOM, KIDS CLUBS. Pets Welcome in Certain Properties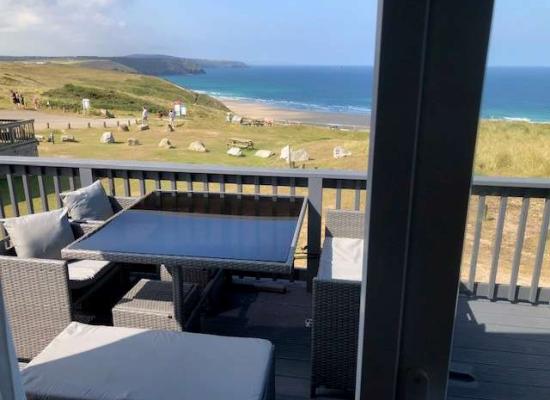 Sleeps 6 | Bedrooms 2 | No pets | No groups
WOW!! Brand New in 2019, High Spec ABI Ambleside Premier MK2 40ft x 14ft wide, 2 Bedroom/6 Birth, Perran Sands, Front Row close to Bay Entrance, Large Stunning Balcony with Uninterrupted Stunning Sea Views. Must be the BEST VAN in the BEST POSITION!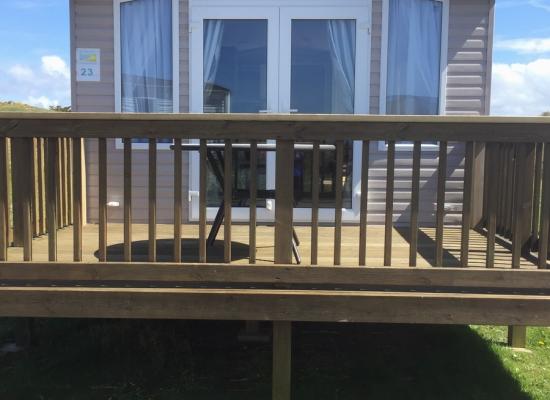 Sleeps 6 | Bedrooms 3 | No pets | No groups
Family friendly site with lots to see and do plus parking right outside the caravan with space for children to play or just sit and enjoy a cuppa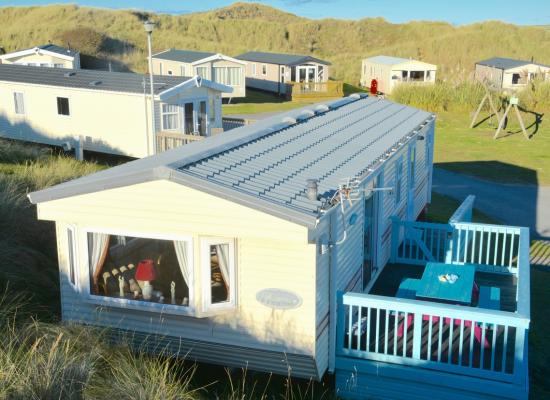 Sleeps 6 | Bedrooms 2 | Pets welcome | No groups
Great value for a Caravan with Decking on Perran Sands. This lovely 'Homely' Pet friendly caravan is full of charm. With its ramp access onto a decked patio area complete with patio furniture. Positioned in a secluded cul-de-sac location.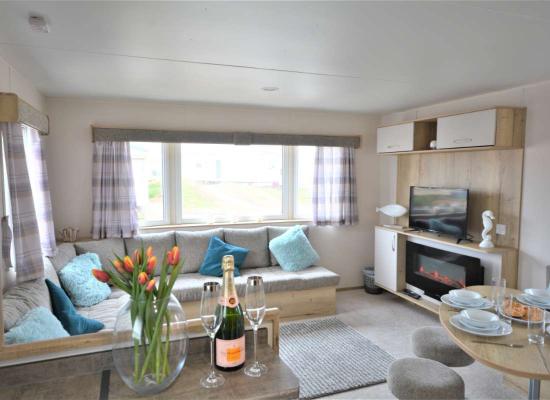 Sleeps 8 | Bedrooms 3 | Pets welcome | No groups
This gorgeous Pet Friendly caravan is graded 'Prestige' by Haven. Located in a lovely quiet position within Pentreath View.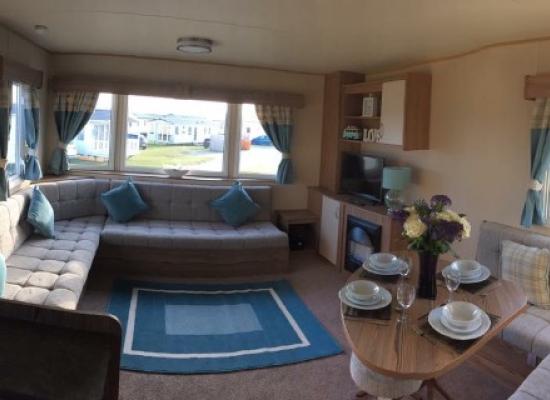 Sleeps 8 | Bedrooms 3 | No pets | No groups
Caravan 436 is a fabulous location, just a stone throw away from the beach, and a short distance from all the parks amenities. Parking for up to 3 cars. Outside seating area for up to 8 people and space for children to play! July & Aug available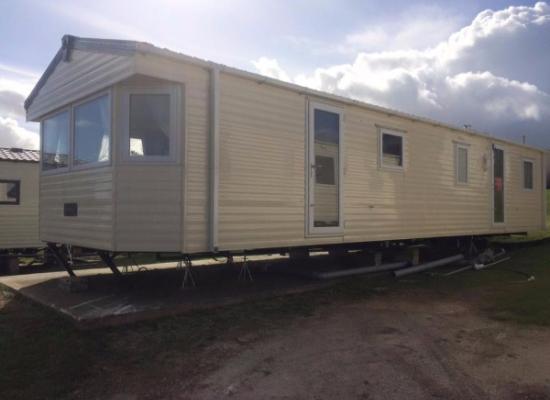 Sleeps 8 | Bedrooms 4 | No pets | No groups
2017 4 Bed Delta Bromley Deluxe, its 39x12, with master bed, and 3 twin bedrooms, fully doubled glazed and full central heating, our van is on Havens 5* Perran Sands in Perranporth, Cornwall. All action site with amazing views and 3 mile long beach.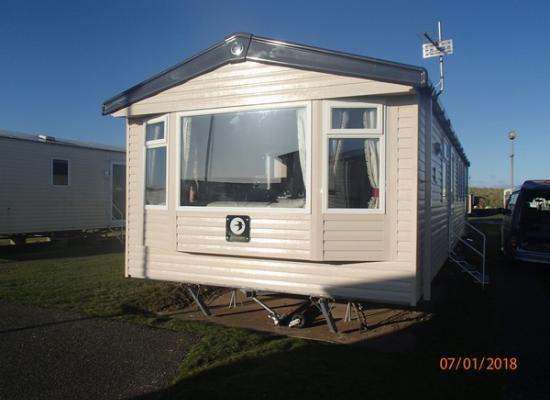 Sleeps 8 | Bedrooms 3 | Pets welcome | No groups
8 berth Swift Loire deluxe caravan in quiet area of fab holiday park. Less than 3 years old. VGC. Dogs stay free (max 2). 15 mins walk from the (famous) Watering Hole pub on Perranporth beach. 10 mins from the park's expansive dog-friendly beach.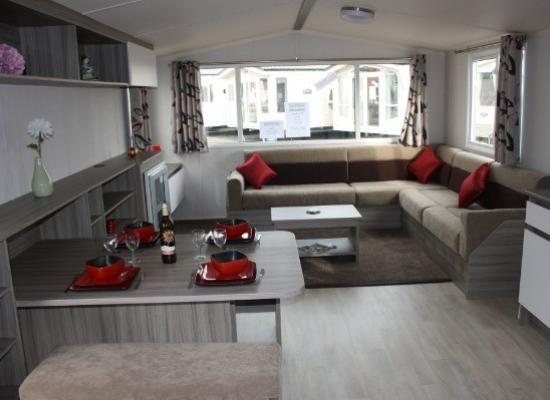 Sleeps 6 | Bedrooms 3 | No pets | Groups welcome
Welcome to my ultra-modern, contemporary, king span insulated 3 bedroom Swift Soleil, boasting double glazing and central heating. It is set amongst the dunes in a quiet cul-de-sac, but close to all amenities and sand dunes down to beach.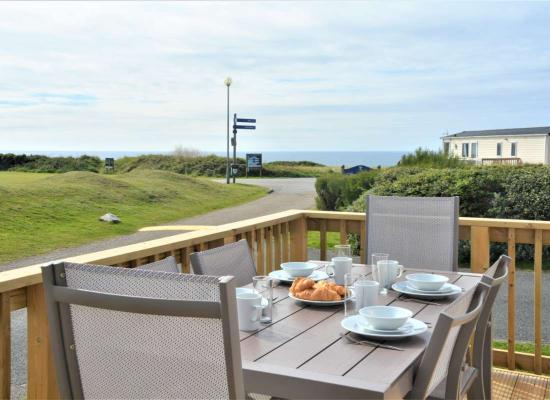 Sleeps 8 | Bedrooms 3 | Pets welcome | No groups
This is a Brand new caravan purchased in August 2019 and Graded by Haven as 'Prestige'. Located on West Dunes with full wrap around decking and veranda,you have an amazing partial sea view where you can sit and watch the amazing sun sets.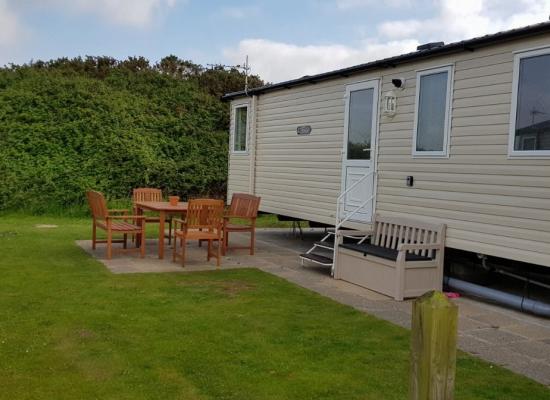 Sleeps 6 | Bedrooms 3 | No pets | No groups
A warm welcome awaits you in our newly purchased 2014 Swift Soleil Caravan situated on Perran Sands. Modern and well equipped our centrally heated, double glazed home from home provides the perfect base to appreciate the beautiful Cornish coast!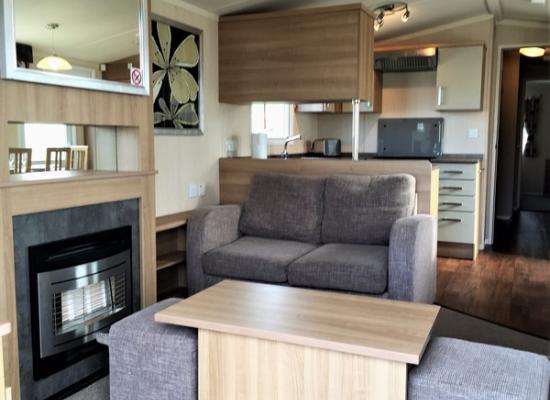 Sleeps 8 | Bedrooms 3 | No pets | No groups
Welcome to our stunning 2013 Swift Bordeaux Exclusive 3 bedroom 8 berth caravan at the ever popular 4 star Perran Sands Holiday Park in Cornwall, located on a great pitch with wrap around decking and french doors looking out onto the sand dunes.
Information about Perran Sands
Perran Sands is situated right next to miles of beautiful golden sands and in an area of outstanding natural beauty. Haven Perran Sands is in a great location for walking, surfing and visiting local attractions.

The on-site facilities along with a family entertainment program and fun activities ensure adults and children are kept busy throughout the day and night.
Note: A postcode is used to show the general location as a guide. This may not reflect the exact location.
Location Address
Perran Sands, Perran Sands, Perranporth, Cornwall, TR6 0AQ