120 holiday homes for hire
Sleeps 6 | Bedrooms 3 | No pets | No groups
Our caravan for hire is situated on Kiln Park in Tenby. The caravan consists of 3 bedrooms and can sleep up to 6 people. Outside the caravan there is a veranda and parking. The town centre and beaches are a short walk, car, taxi or bus ride away.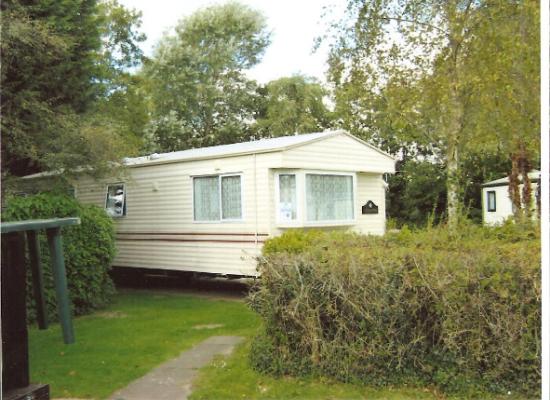 Sleeps 6 | Bedrooms 3 | No pets | No groups
Our caravan is situated on SAND MARTIN COURT 10.
Sleeps 6 | Bedrooms 3 | No pets | No groups
LOW DEPOSITS AND YOU CAN SPREAD YOUR PAYMENTS Lovely spacious 3 bed caravan with decking to side a super location within kiln park, Double glazed and central heating. Perfect for families. En suite toilet and basin, A Home from Home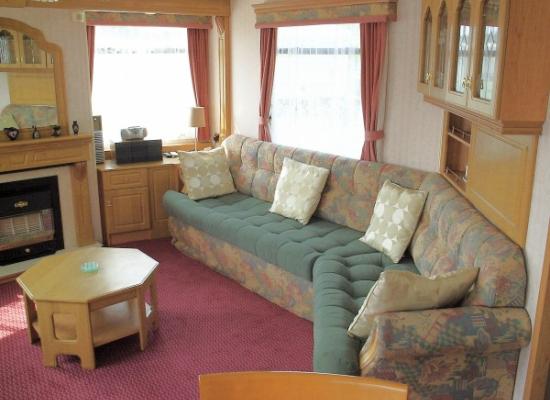 Sleeps 4 | Bedrooms 2 | No pets | No groups
If you want a lot of space in a caravan you'll love ours! Unique layout with fireplace at front of caravan and 7ft ceiling height give a superior aspect. With decking and patio area - more space for your money!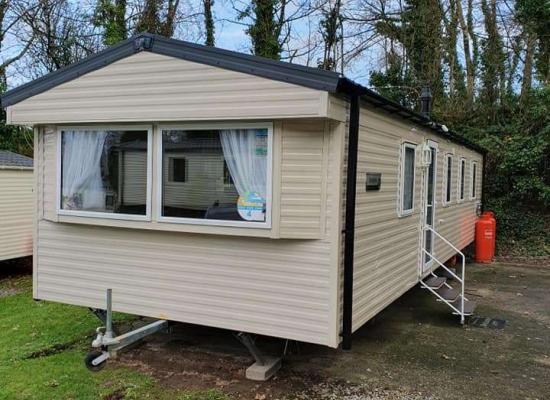 Sleeps 8 | Bedrooms 3 | No pets | No groups
2017 Willerby seasons model. Set in a private area of Kiln Park. Close to all amenities. Immaculate, modern and spacious accommodation. Patio area outside. Private parking. Kiln park is within walking distance of Tenby town and the beach.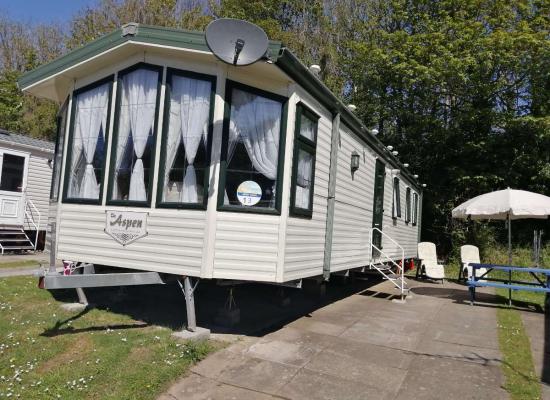 Sleeps 6 | Bedrooms 3 | No pets | No groups
A recently refurbished home from home 3 bed Willerby Aspen caravan on Kiln park Tenby situated on Giltar Court. Within walking distance of the beach, Tenby town and Harbour.
Sleeps 4 | Bedrooms 2 | No pets | Groups welcome
Super deluxe caravan sited at prime location on Kiln Park, a popular holiday park in Tenby. The caravan features double glazing and gas central heating with decking and veranda.
Sleeps 8 | Bedrooms 3 | Pets welcome | No groups
Stunning 2017 swift bordeaux exclusive prestige holiday home for hire on haven`s 5 star kiln park tenby. with full double glazing with wrap around L shape decking with gate. 3 bedrooms sleeps up to 8.
Sleeps 6 | Bedrooms 3 | No pets | No groups
Our 2016 deluxe caravan in Kiln Park, in a quiet cul-de-sac location, is central to all facilities, sleeps up to 6, with own parking bay, is an easy stroll to South beach, golf course & Tenby town. Or just relax on the decking.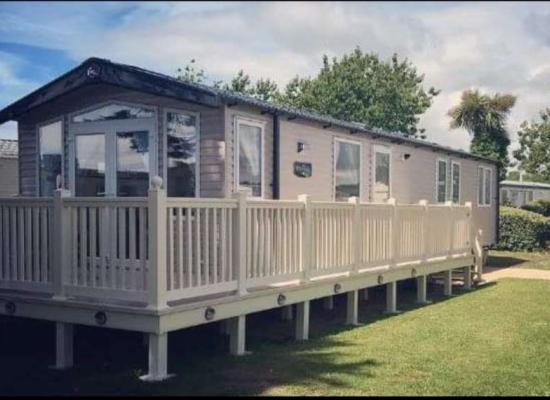 Sleeps 8 | Bedrooms 3 | No pets | Groups welcome
8 berth caravan, well maintained. The caravan is in a great location, close to all amenities.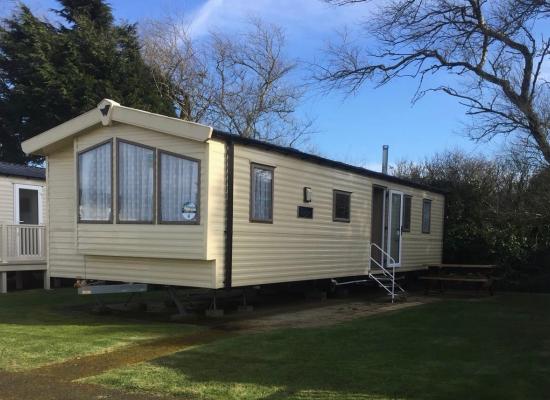 Sleeps 8 | Bedrooms 3 | No pets | Groups welcome
Welcome to Jules' Caravan - a beautiful family owned Deluxe Willerby 8 berth private caravan, with heating and parking in a fantastic location at Kiln Park in Tenby.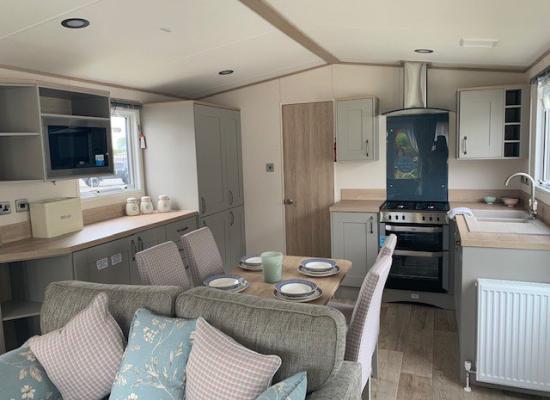 Sleeps 8 | Bedrooms 3 | No pets | No groups
This is a 2019 beautiful ABI Windermere Platinum Holiday Home, It is situated at the back of the park at Cormorant with ample park next door or in front of the caravan. The caravan has a large decking area to the front and side with ramp access.
Information about Kiln Park
In a spectacular setting on the Pembrokeshire Coast National Park, right next to Tenby's fantastic South Beach, lies the beautiful Kiln Park. With everything a family could wish for, Kiln Park promises a fabulous, action packed holiday.

Welsh hospitality is second to none in the Pembrokeshire national park. Faculties include indoor splash pool with sauna and solarium, in addition a heated outdoor pool with splash area, other activities include scuba diving, lively entertainment includes Bradley Bear Club, Rory Tiger club, Teen Club, Paws club, Pantomimes and a Disney Show, Stars from the Old Moscow Circus and nightly live cabaret for young and old alike.

Also on site is a Bowling Green, Tennis Courts, Pitch n Put, Bike Hire and Soft play area A huge stretch of sandy beach is within ten minutes walking distance, with the town centre only a short stroll down the beach and for those with hungry tots Burger King is on site, as well as the Boardwalk where hot and cold food is served all day. A well stocked mini-market for your everyday needs complete with bakery, gift shop even a petrol station.

Tenby is a popular destination for holidays in South Wales, due to the vast sandy stretches of the Pembrokeshire Coast National Park and the picturesque quality of the town itself. Kiln Park is in a perfect situation to enjoy both. South Wales has a lot to offer from great scenery, good pubs and restaurants, and so many things to do on your holidays.

You can visit Cardiff Castle and St. Fagan's - the Museum of Welsh Life, or try Southerndown Beach, Dunraven Bay, Cardiff Bay or Monknash Beach. You can be sure holidays in South Wales will be jam packed with activities - and don't forget there's always the stunning entertainment and fun that's always on hand at Kiln Park itself.
Note: A postcode is used to show the general location as a guide. This may not reflect the exact location.
Location Address
Kiln Park, Marsh Road, Tenby, Pembrokeshire, SA70 7RB