Butlins Minehead, Minehead
67 holiday homes for hire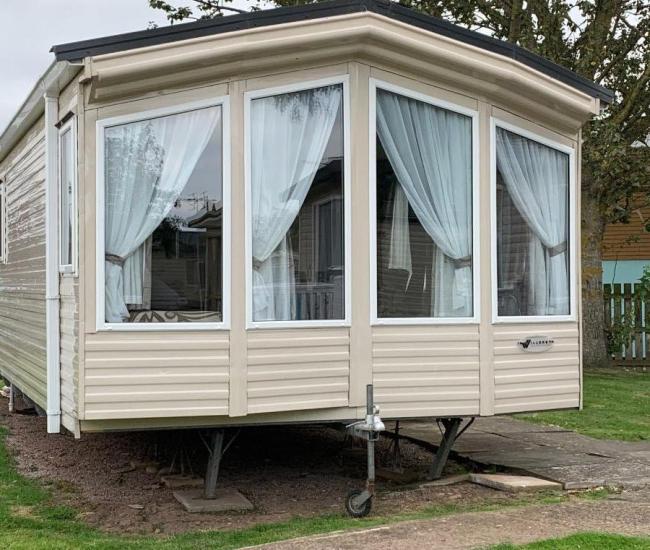 Bedrooms 3 | Sleeps 8 | Pets | Groups
luxury caravan allocated on plot 85 at the popular resort Butlins Minehead. This modern and spacious caravan has all the benefits of double glazing, central heating, fantastic double shower and 2nd toilet. Absolutely stunning.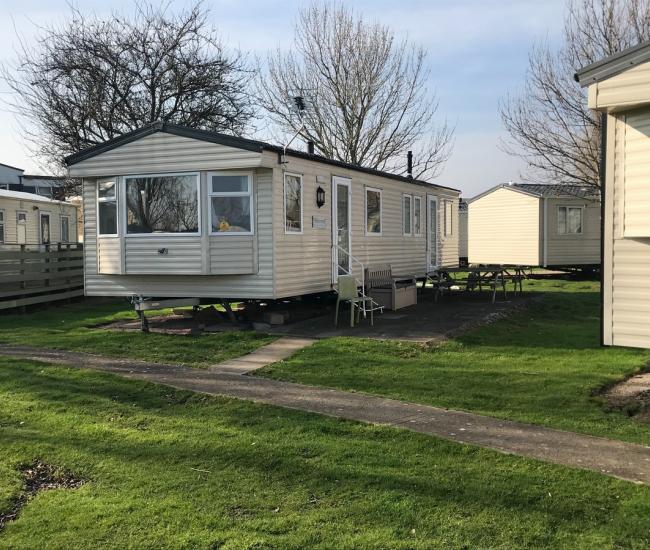 Bedrooms 3 | Sleeps 8 | Pets | Groups
Three bedroom static for hire, in a lovely quiet cul-de-sac area on the resort. Well looked after family van Also available for adult only breaks Passes are not included in the listed price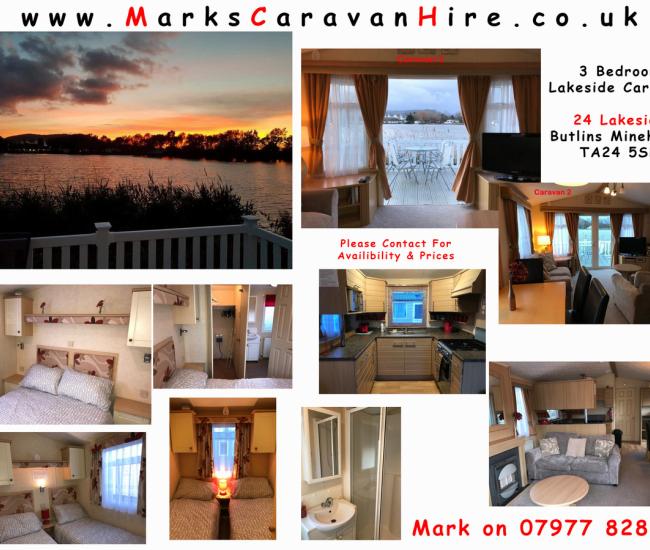 Bedrooms 3 | Sleeps 8 | Pets | Groups
Choice Of 2 Caravans On The Butlins Minehead Resort, Passes Included, Both Next To The Lake. (Sorry no pets) Prices Vary On Caravans.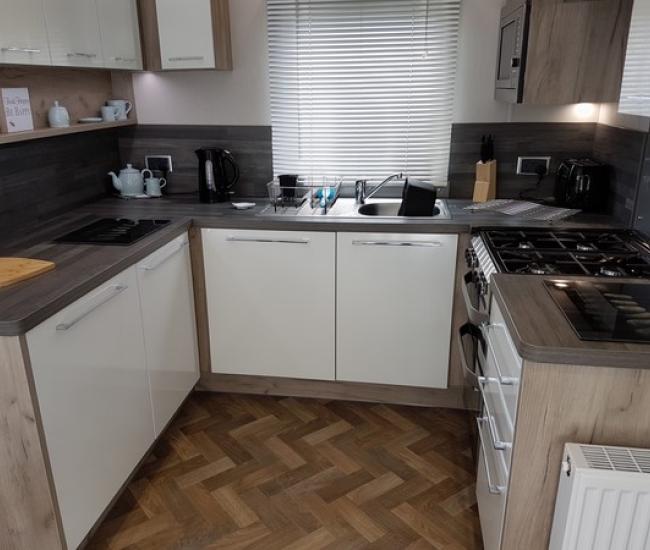 Bedrooms 3 | Sleeps 8 | Pets | Groups
Plot 31 is a luxury holiday home on the main Lakeside caravan park at Butlins. Positioned side on to the fishing lake with a large wrap round front to side decking/balcony with lockable gate and views of the lake and Exmoor hills.
Bedrooms 3 | Sleeps 8 | Pets | Groups
Luxury 8 berth holiday caravan.double glazing & central heating, 1 double & 2 twin bedrooms, shower, 2 toilets, modern fittings and furniture, superb sofa bed and large gated veranda. From March 2015 all prices are INCLUSIVE of bed linen.
Bedrooms 4 | Sleeps 8 | Pets | Groups
** INCLUDES 8 PASSES ** Our Caravan is double glazed,central heated with 4 bedrooms.It has a full fitted kitchen with all amenities & lounge area with a TV.There is two toilets one with a shower. Outside there is a patio area, A bench & a car parking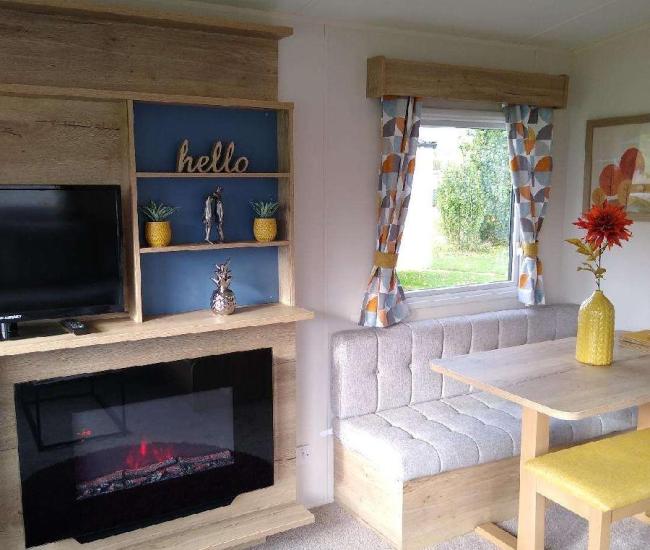 Bedrooms 3 | Sleeps 8 | Pets | Groups
Brand new luxury 2021, 3 bed ABI Coworth fully equipped caravan situated at River Cove on Butlins Minehead site. ENTERTAINMENT PASSES INCLUDED. 5-10 mins walk from all the attractions Butlins has to offer and Minehead beach!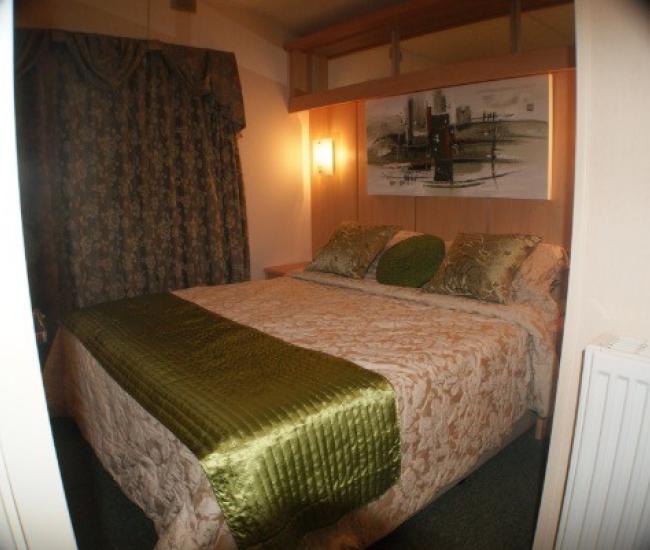 Bedrooms 2 | Sleeps 6 | Pets | Groups
A luxury 2 bedroom caravan by the side of a well stocked fishing lake. The van is equipped with all you will need for a comfortable stay, price shown INCLUDES all PASSES , BEDDING HAND and TEA TOWELS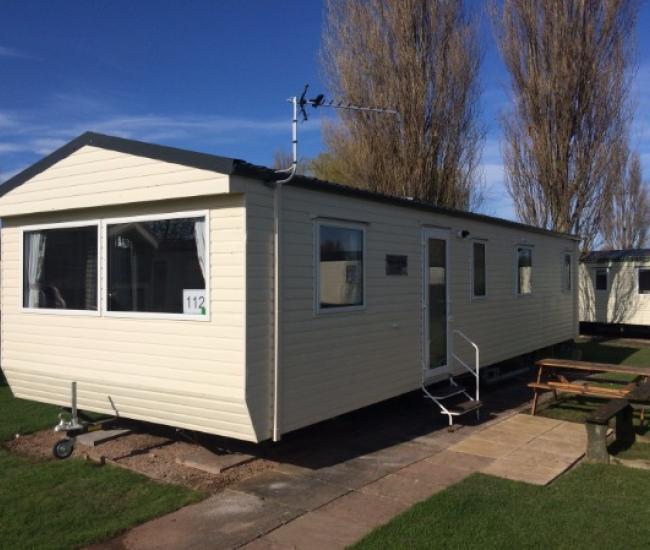 Bedrooms 3 | Sleeps 8 | Pets | Groups
Luxury 8 berth/3 Bedroom double glazed/gas centrally heated, 112 Port Cove is ideally situated for Minehead area - DUE TO COVID 19 SITUATION PRICES FOR 2020 ARE FOR CARAVAN HIRE ONLY - NO ACCESS TO THE BUTLINS RESORT IS AVAILABLE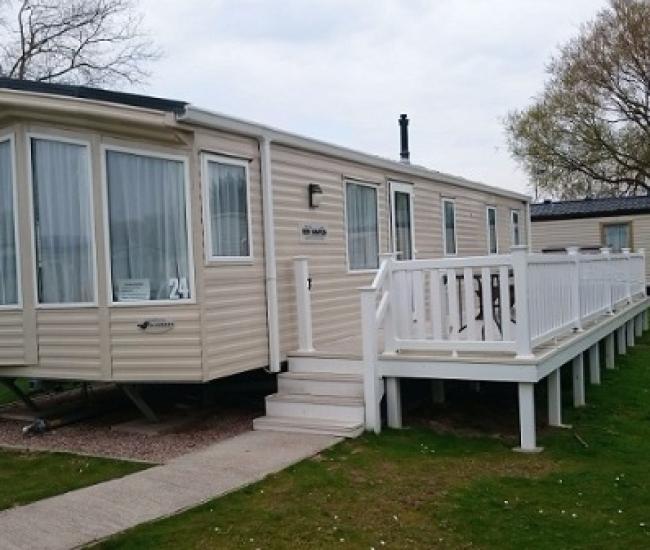 Bedrooms 3 | Sleeps 8 | Pets | Groups
Caravan hire for you and your family at Butlins Minehead. We have four caravans for hire, all gas central heated, double glazed, all 4 caravans have decking and are side by side, ideal for large family occasions or adult weekend breaks.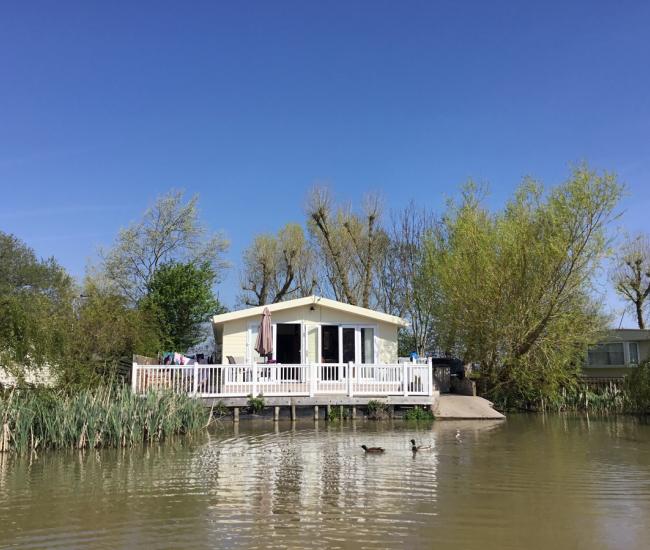 Bedrooms 3 | Sleeps 8 | Pets | Groups
Lodge super luxurious with everything you need for a great holiday, other caravans available, you may be offered a caravan at Butlins if the lodge is fully booked for the dates you choose so please be sure you know what you have booked ,thanks Dave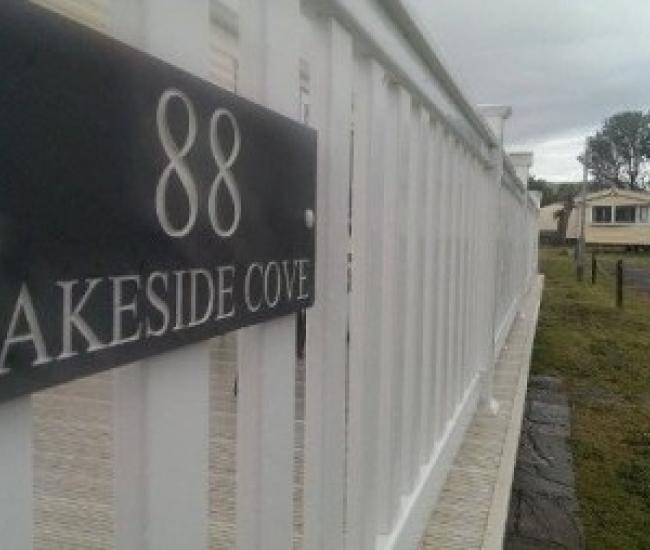 Bedrooms 3 | Sleeps 8 | Pets | Groups
Luxury Willerby Bermuda 3-bedroom static caravan with large veranda at "Lakeside Caravan Park" in the popular Butlins Minehead resort.
Information about Butlins Minehead
Minehead is a beautiful seaside town situated in the heart of Exmoor in Somerset. The Butlins Minehead resort lies next to a golden sandy beach which stretches for a mile.

The Butlins Minehead resort at Minehead has something for everyone all of the time! It's perfect for families, couples and groups of friends – from tots to adults there's always something happening to entertain everyone come rain or shine.

At the heart of the resort is the Skyline Pavilion "the big white tent" – the all weather venue with lots going on inside.

Many highlights of Butlins Minehead include Splash Waterworld (the indoor sub-tropical water park) with flumes, lazy river, waves and shallow areas for tots. There's also an outdoor pool, weather permitting. There's the Traditional Fairground and the Indoor Tots Fairground, indoor soft play and many outdoor play areas, Meet and Greet Character Shows, live daytime and evening shows. And all of this included in the price – visit as many times as you like!

Then of course there's the famous Butlins Redcoats – there to help and entertain whoever and wherever you are!

There are a wide choice of sports, activities, crafts and classes to have a go at – maybe discover a new talent? There's a cinema on site, and a variety of shops including newsagents, a supermarket and shops selling toys, clothes and accessories.

There are plenty of places to eat and drink within the resort – buffet style restaurants for breakfast and a four course dinner, the Firehouse Grill, Sun & Moon Pub, The 1950's retro Diner, Pizza Hut, Burger King, fish & chip shop, and lots of bars and cafes to enjoy a bite to eat and drink, and takeaways too.

Butlins Minehead is surrounded by some of the country's most beautiful countryside, villages and harbours – from the seaside towns of Lynton and Lynmouth connected by an amazing cliff railway, to historic Watchet with its marina and museum. The area is great for walking too, and is home to Exmoor ponies and the largest herd of Red Deer in England.
Note: A postcode is used to show the general location as a guide. This may not reflect the exact location.
Location Address
Butlins Minehead, Minehead, Somerset, TA24 5SH