Cayton Bay Caravan Park, Scarborough
53 holiday homes for hire
Bedrooms 3 | Sleeps 8 | Pets | Groups
3 bed, 8 berth caravan with south facing enclosed veranda. Very spacious lounge area. 1 double and 2 twin bedrooms with pull-out bed in lounge. Well equipped kitchen.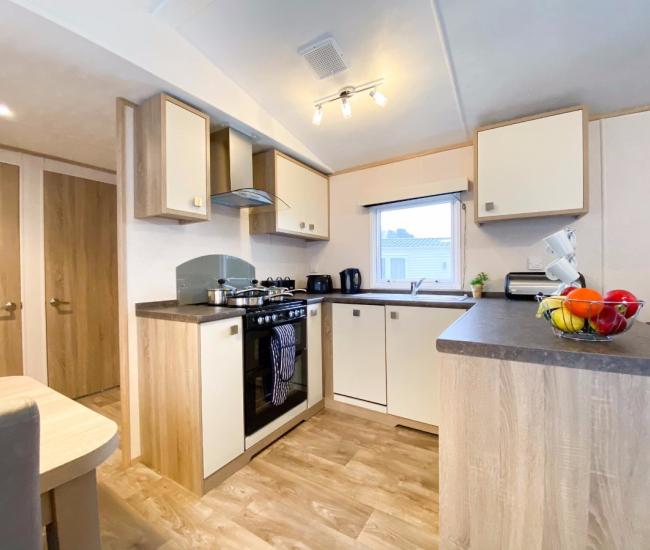 Bedrooms 3 | Sleeps 6 | Pets | Groups
This is our family's new & amazing Carnaby Oakdale with huge sundeck & private Master Suite on an enviable plot at the end of a quiet cul de sac at Cayton Bay Holiday Park. A luxurious & modern space for couples or families to relax & connect.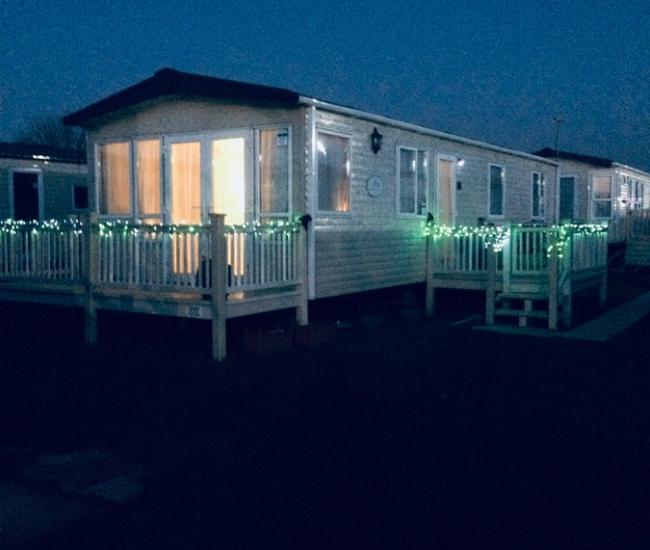 Bedrooms 2 | Sleeps 6 | Pets | Groups
Beautiful Spacious Gold Cvan DG/CH, 6 Berth, 2Bdrms with Pullout Double in Lounge. We are Child Friendly with 2 Secure Verandah's for Safety. Onsite Facilities are close by as are Local Pub, Beach & Bus Stops. Short Breaks . Wi Fi Available Free .
Bedrooms 3 | Sleeps 6 | Pets | Groups
ABI Trieste 2018 Platinum grade, 3 bed, 2 W/C, double shower holiday home with FREE Wi-Fi, Sky Q with sports and movies HD on a 42" Smart TV, Smart washer/drier, beds made on arrival, welcome pack included to get you holidaying right away!
Bedrooms 3 | Sleeps 8 | Pets | Groups
3 bedroom cosy caravan, sleeps 8 on a lovely, quiet but fun entertained park. Our caravan is well equipped and a 1 minute walk from the Boathouse Restaurant and current playpark. Games console and DVD player to enjoy when you want a night in.
Bedrooms 2 | Sleeps 6 | Pets | Groups
Enjoy a 'Home from Home' break in our beautiful 2 bedroom, 6 berth caravan on Parkdean Resort Cayton Bay with beautiful woodland view. 2 minute walk to onsite facilities and only 10 mins walk to the golden sand beach with beautiful crystal clear sea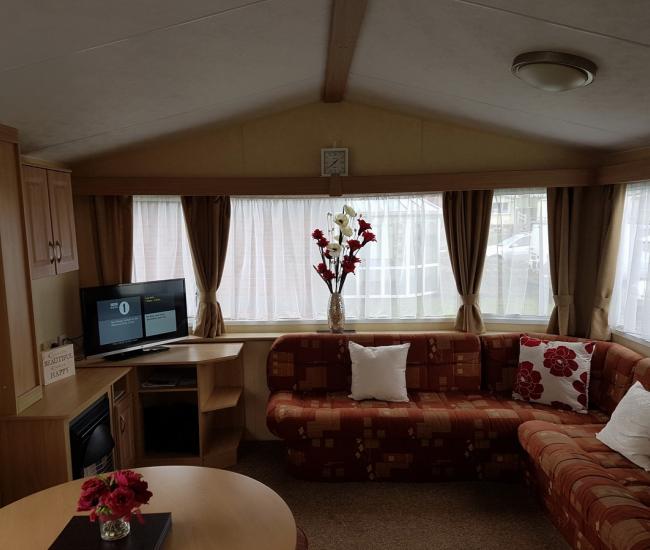 Bedrooms 3 | Sleeps 8 | Pets | Groups
8 berth 3 bedrooms caravan on a beautiful site with plenty of entertainment on site for the kids. And a beautiful beach. The site is in between Scarborough and Filey and a very good bus service straight out side the front gate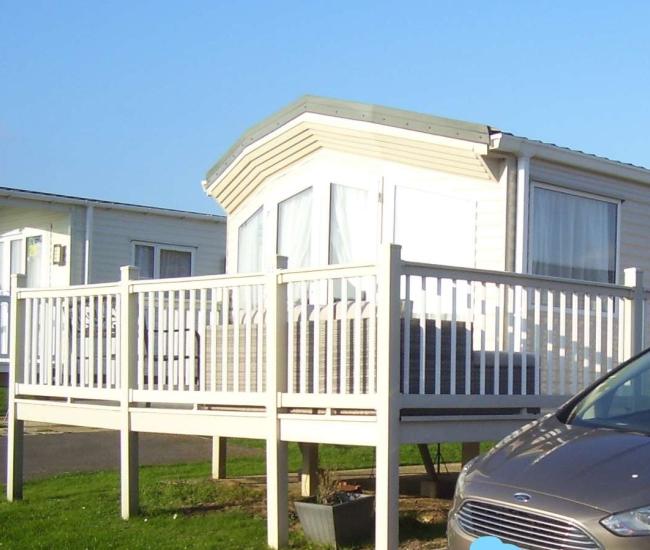 Bedrooms 3 | Sleeps 6 | Pets | Groups
Lovely Willerby Windsor 3 Bed Caravan with full veranda garden furniture parking at the side of caravan, this caravan is also fully equipped. Home from Home. SHORT BREAKS AVAILABLE July Aug Sept & Oct Available 19th September
Bedrooms 3 | Sleeps 8 | Pets | Groups
Lovely home from home, 3 bedroom caravan which sleeps 8 and is dog friendly. Location is close to Filey, Scarborough and Bridlington with lots of other attractions close by. A very family orientated site with lots to do and tranquil walks near by .
Bedrooms 3 | Sleeps 6 | Pets | Groups
6 berth, 3 bedroomed, Double Glazed, Willerby Vacation, at Cayton Bay Caravan Park. Dogs welcome.
Bedrooms 2 | Sleeps 6 | Pets | Groups
Welcome to Ivy 4. Our holiday home is far enough away from the hustle and bustle of the entertainment to be a quiet break, but a very short walk to the amenities, Direct parking outside. Relax in a modern fully central heated and double glazed home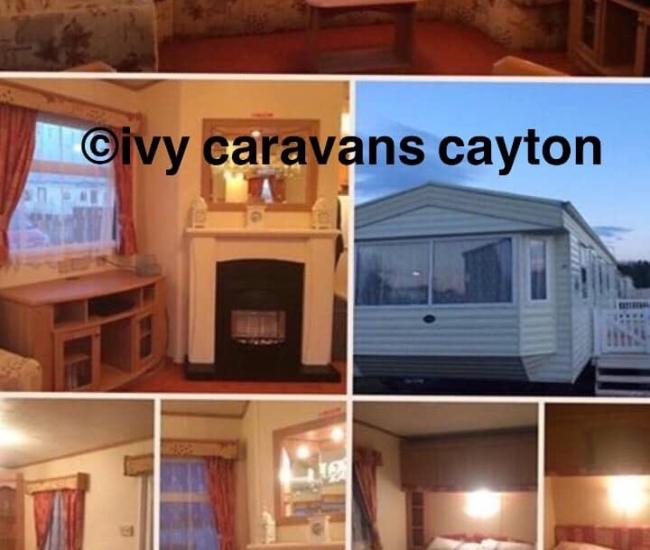 Bedrooms 3 | Sleeps 8 | Pets | Groups
Here at cayton bay Scarborough is the setting for my caravan 3 bedroom ch dg with extra wide verandha it has a double bedroom 2 single bedrooms and a pull out double in lounge fmicrowave television DVD player very well looked after .
Information about Cayton Bay Caravan Park
Cayton Bay Holiday Park is the perfect family base. Cayton Bay is a family fun holiday park which includes a Waterworld swimming complex, children's soft-adventure playground, pitch and putt, and a diversity of sports and outdoor activities.

It is perfectly situated on the coast, with stunning views over Cayton Bay, which is within strolling distance from the park and very close to the picturesque North Yorkshire Moors.

Local attractions including Eden Camp, Flamingo Land and many more. But if you do happen to want to venture further a field, Scarborough town centre can offer hours of shopping and attractions, including the Sea Life Centre, and the filming location of the popular television series The Royal.

Scarborough is divided into two bays - North Bay and South Bay - by the Castle Headland. The North Bay contains holiday chalets and fun parks, with attractions like the Sea Life Centre, Indoor and Outdoor swimming pools.
Note: A postcode is used to show the general location as a guide. This may not reflect the exact location.
Location Address
Cayton Bay Caravan Park, Cayton Bay, Scarborough, North Yorkshire, YO11 3NJ