Dyffryn Seaside Estate, Barmouth
Sleeps 6 | Bedrooms 2 | No pets | Groups welcome
A modern 6 birth caravan situated at Dyffryn Seaside Estate set in the Snowdonia. 6 miles between Barmouth and Harlech. 10 minutes walk to the beach and 15 minutes walk to Dyffryn train station.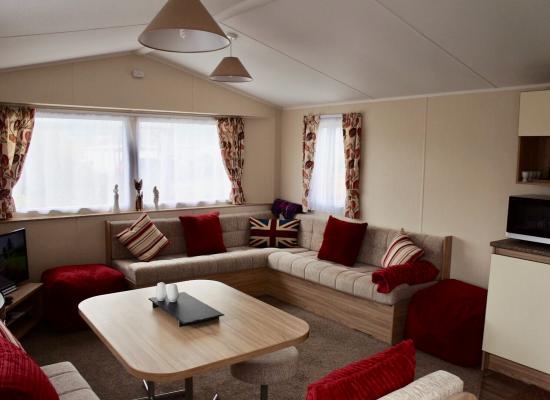 Sleeps 4 | Bedrooms 2 | No pets | No groups
Immaculate modern Caravan with all the facilities you need to make a relaxing enjoyable Holiday. A short walk from miles of Golden Sandy Beach/Dunes. Private Parking and lawn area along side of Home. Fully Centrally Heated and Double Glazed.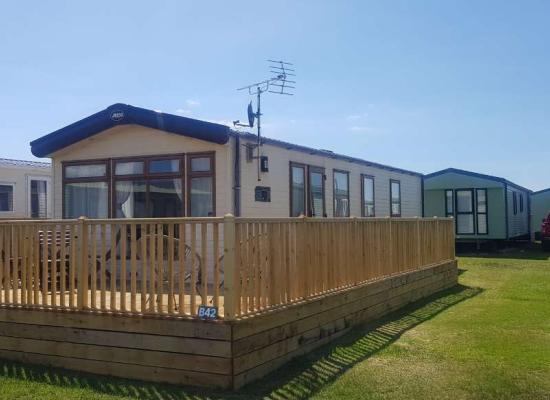 Sleeps 6 | Bedrooms 3 | No pets | No groups
"Melyn-mair" is a family owned 3 bedroom Caravan on Dyffryn Seaside Estate, near Barmouth, Wales. This modern and well equipped caravan is located just a short stroll from the beautiful sand dunes and beach, with onsite swimming, park, shop and club.
Information about Dyffryn Seaside Estate
Dyffryn Seaside Estate is situated on 800 acres, with a beautiful two-mile beach offering holiday joy to children and adults alike. The Sea on one hand, the mountains on the other, Dyffryn is always beckoning to someone.

Parents can keep an eye on their children on the magnificent open shore, where the sand spreads as far as you can see. The Estate also boasts a health & leisure complex with a lovely mosaic swimming pool of mediterranean blue, the pool is just part of the facilities which include sauna, steam room and spa bath.

Why not take time to explore the beautiful region of Wales, the Mid and West coastlines have something for everyone; is a great place to relax and soak up the stunning coastline, mountain and rolling countryside scenery.

Note: A postcode is used to show the general location as a guide. This may not reflect the exact location.
Location Address
Dyffryn Seaside Estate, Dyffryn Ardudwy, Barmouth, Gwynedd, LL44 2HD
All listings on Dyffryn Seaside Estate