Cala Gran Holiday Park, Fleetwood
64 holiday homes for hire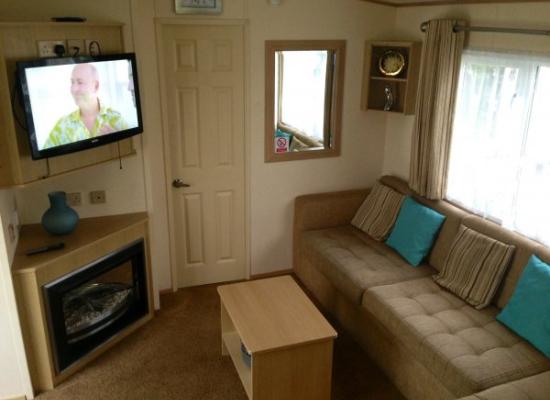 Sleeps 6 | Bedrooms 3 | No pets | No groups
Cala Gran Holiday Park is a lively and up beat caravan park, with all weather fun for all the family. Lots of things to see and do including a trip into Blackpool and Fleetwood market. Also just off the the camp is Farmer Parrs Animal world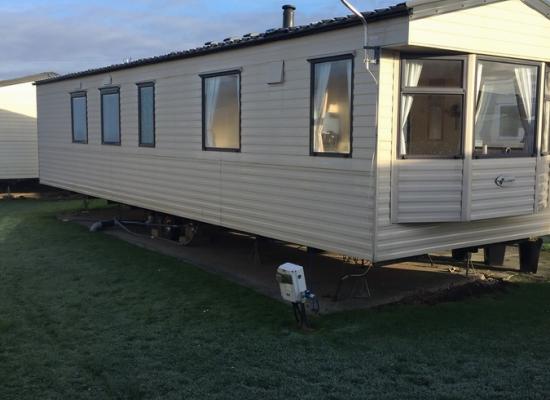 Sleeps 6 | Bedrooms 3 | Pets welcome | Groups welcome
Haven Cala Gran Cleveleys/Fleetwood....15 mins from Blackpool 3 bedroom cosy static...unlimited wi-fi ........ps 3 and games....bedding and towels provided
Sleeps 8 | Bedrooms 3 | No pets | No groups
A lovely positioned and family owned 3 bedroom, 8 berth caravan for hire on Cala Gran Holiday Park in Fleetwood. The caravan is well equipped and provides a great base for a family holiday. Caravan is classified as Prestige by Haven.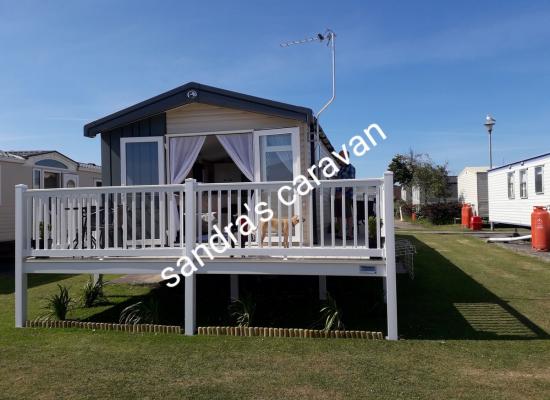 Sleeps 7 | Bedrooms 3 | Pets welcome | Groups welcome
Very close to complete shops and park 2 minutes walk with little ones. Very family orientated park.
Sleeps 6 | Bedrooms 3 | No pets | No groups
2016 Swift Moselle caravan, with nice size balcony 3 bedrooms all with TV with built in DVD shower room, separate room with toilet and wash basin, central heated,/kitchen, fully fitted with large fridge freezer. Own parking
Sleeps 6 | Bedrooms 2 | Pets welcome | Groups welcome
2016 prestige caravan based at Haven Cala Gran resort, Fleetwood. Multiple events and activities available. 2 Large bedrooms, it has en suite with a bath! Safe cul de sac very close to pool and entertainment complex. We are now small pet friendly.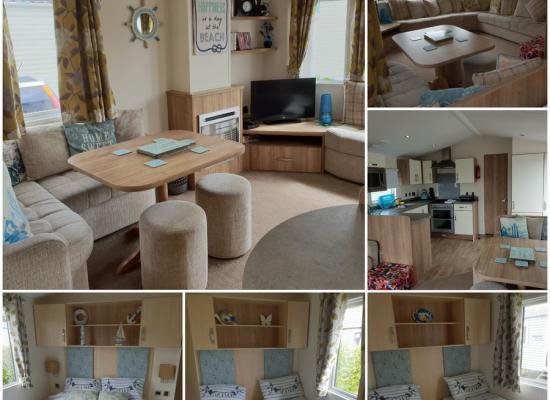 Sleeps 8 | Bedrooms 3 | Pets welcome | Groups welcome
A luxury caravan, filled with everything you need and more, affordable prices for everyone. Haven Cala Gran site.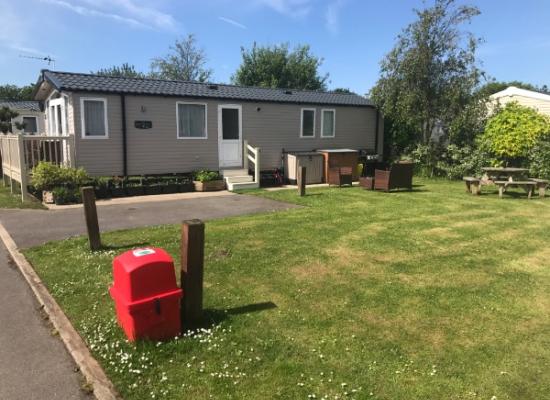 Sleeps 6 | Bedrooms 3 | No pets | No groups
Based on a beautiful large pitch, prestige caravan with 3 bedrooms, 1 with en suite. Main bathroom - large shower cubicle, toilet and basin. Fully CH. Patio doors with veranda. Outdoor patio area with picnic table. Free wifi. Netflix. Games machine.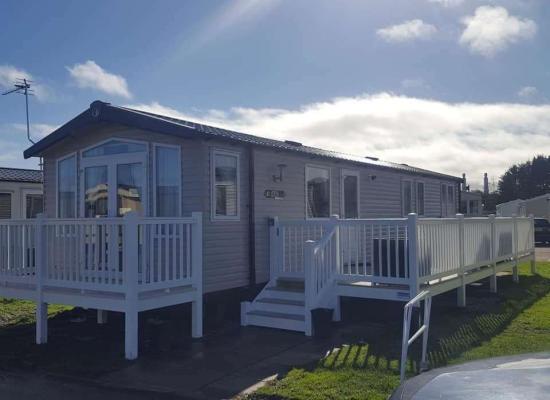 Sleeps 8 | Bedrooms 3 | No pets | No groups
Fantastic 3 bed with decking in central location on Cala Gran Holiday Park
Sleeps 6 | Bedrooms 3 | No pets | No groups
Prestige 2018 brand new luxury caravan. 3 bedrooms double with en suite, double glazed and central heating, shower room, well equipped kitchen, patio doors leading onto veranda decking with table and chairs.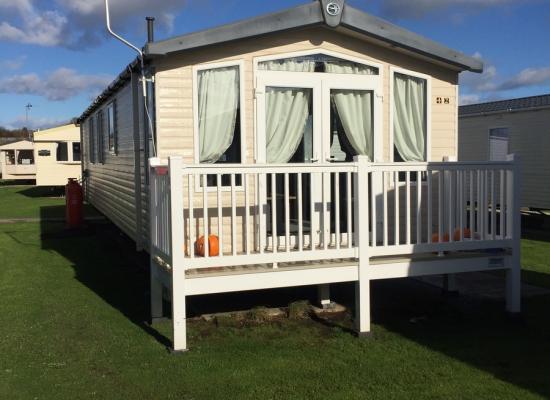 Sleeps 6 | Bedrooms 3 | No pets | No groups
Haven Cala Gran Blackpool. Our beautiful caravan the Swift Bordeaux Prestige has 3 bedrooms that sleeps up to 6 people. The master bedroom has en suite with fitted wardrobes and television, the other bedrooms are single beds that sleeps 2 per room.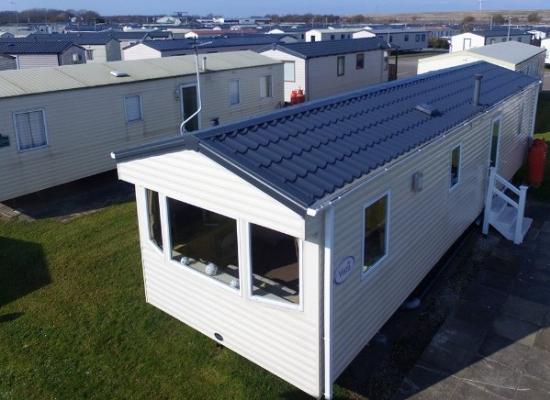 Sleeps 8 | Bedrooms 3 | No pets | No groups
**NEW**FREE UNLIMITED WIFI FOR UPTO 10 DEVICES... SMART TVS IN FRONT ROOM AND MASTER BEDROOM.... LOTS OF EXTRAS... SAVE ON HAVENS PRICES
Information about Cala Gran Holiday Park
Cala Gran set just out side the seaside town of Fleetwood amidst the beautiful Lancashire, With plenty of golden sands part of the British Holidays and Haven group known as Bourne Leisure.

Cala Gran is a lively and upbeat Holiday Park with all-weather fun for all the family. There's a terrific friendly atmosphere and Cala Gran Holiday Park has everything you need for an action-packed holiday, including Kids Clubs for all ages, and shops and services to make a caravan holiday at Cala Gran a real breeze.

Facilities are extensive including the SplashZone Heated Indoor Pool, Outdoor Children's SplashZone, Sun Terrace & Spa Bath, Waterslide, Wave Rider, Children's Paddling Area, and SubSea Explorer. Kids can learn to swim and enjoy a wide programme of SplashZone Water Activities. We also have a new Inflatable Bounce & Slide and there's David Bellamy's Family Park Rangers club on-site

Other amenities include Multi-Sports Court, SportsZone Activities Programme, nearby Golf, Horse Riding, Pitch 'n' Putt, Crazy Golf, a Children's Farm and FunZone Play Area plus kids clubs. Move indoors to our FunWorks Amusements Centre, Pool Tables, and Children's Soft Play Area.
Note: A postcode is used to show the general location as a guide. This may not reflect the exact location.
Location Address
Cala Gran Holiday Park, Fleetwood Road, Fleetwood, Lancashire, FY7 8JY