Hafan y mor Haven, Pwllheli
176 holiday homes for hire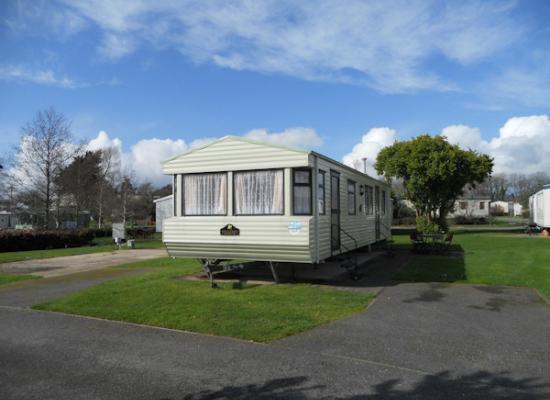 Sleeps 8 | Bedrooms 3 | No pets | No groups
Lovely comfortable and homely 3 bedroomed caravan situated in a quiet spot at Hafan y mor Haven in Pwllheli. Ideal for children to play safely. Only a few minutes walk to bars, restaurants and local amenities.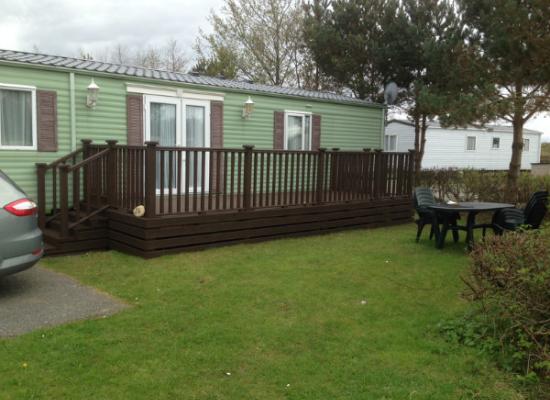 Sleeps 6 | Bedrooms 2 | No pets | No groups
Privately owned Luxury 2 Bedroom Caravan for hire on Premier Haven site Hafan y Mor in Pwllheli, Gwynedd North Wales. Our Caravan has private parking, decking and a luxury spacious interior.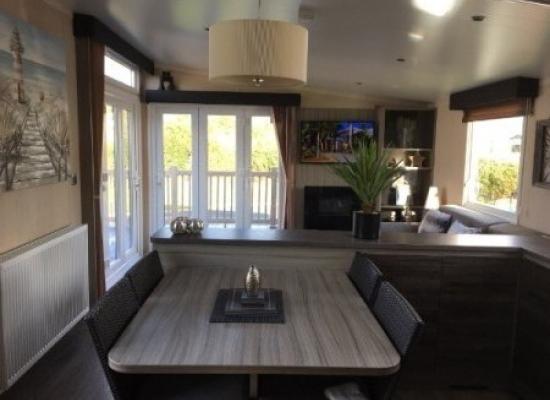 Sleeps 6 | Bedrooms 2 | No pets | No groups
A Beautiful Contemporary Holiday let, located with sea views on CARDIGAN BAY close to all amenities. **3/4 Nights also available throughout the year (excluding school holidays****Please state on the enquiry form the number of nights**
Sleeps 6 | Bedrooms 3 | No pets | No groups
Whether your into fishing or just want to relax, this new 3 bedroomed Abi Oakley situated on Waterside is perfect for you. Corner plot with private decking with a view of the fishing lake, as well as a short walk to all the local amenities.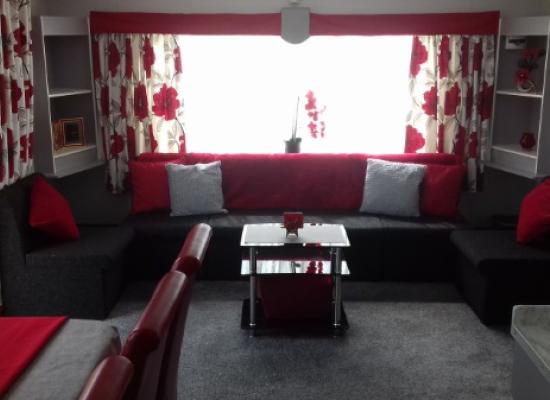 Sleeps 6 | Bedrooms 3 | No pets | No groups
Modern & well equipped caravan on Hafan Y Mor, double glazed & heated. Close to complex for easy/quick access. Quiet playing area where you can monitor your children. Extremely competitive rates. Multiple caravans together for larger group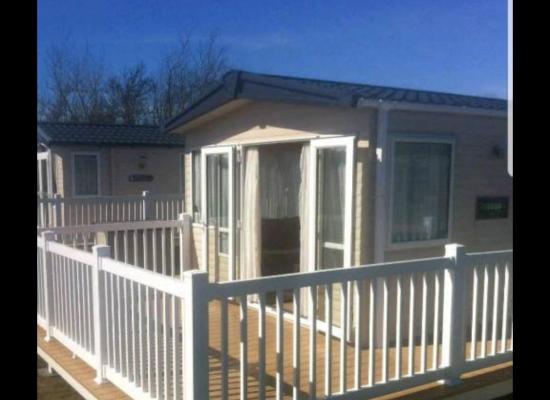 Sleeps 5 | Bedrooms 2 | No pets | No groups
Hafan Y Mor Haven Site has had a full refurb with millions spent on it and looks amazing.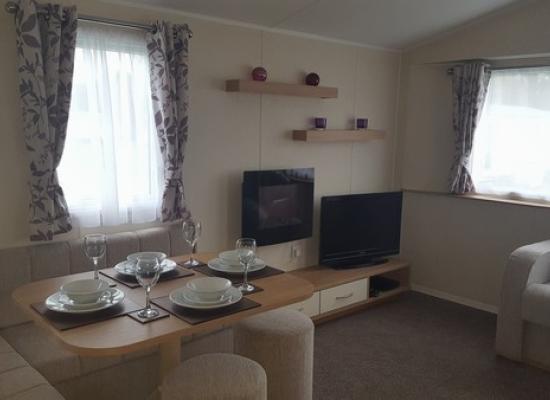 Sleeps 4 | Bedrooms 2 | No pets | No groups
Very well presented caravan in a quiet cul de sac with private parking. Two minute walk to amenities and within easy walking distance to the beach. Hafan Y Mor park has everything you could want in a holiday.
Sleeps 6 | Bedrooms 3 | No pets | No groups
Our newly upgraded Platinum rating holiday home is a Swift Moselle 2012, 38ft x 12ft, offering spacious and comfortable holiday living, as it is in Haven's 'Platinum' classification. The caravan is situated on the new Glaslyn cul-de-sac.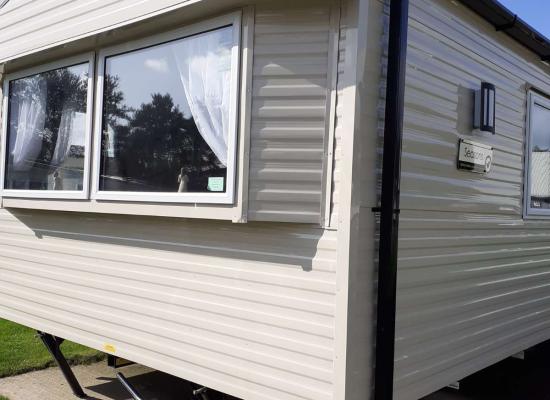 Sleeps 8 | Bedrooms 3 | No pets | No groups
Beautiful brand new 2020 caravan in a great location Cambrian Park, just 2 mins to all amenities. The caravan sleeps up to 8 people, full size fridge freezer and cooker.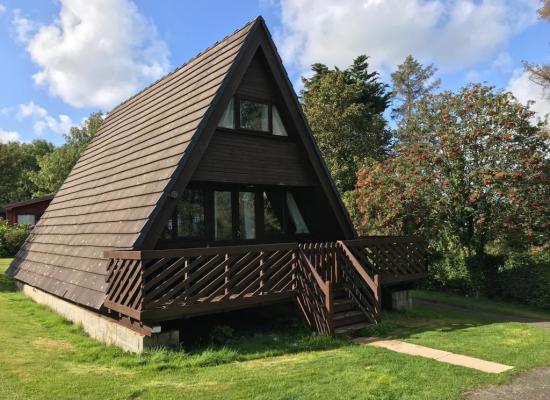 Sleeps 8 | Bedrooms 3 | Pets welcome | Groups welcome
A two storey lodge situated on Pine Lodge at Hafan Y Mor holiday park. Pine Lodge 12 can accommodate up to 8 people in 3 bedrooms with sofa bed in lounge area. The lodge has been refurbished this winter which enhances its homely feel.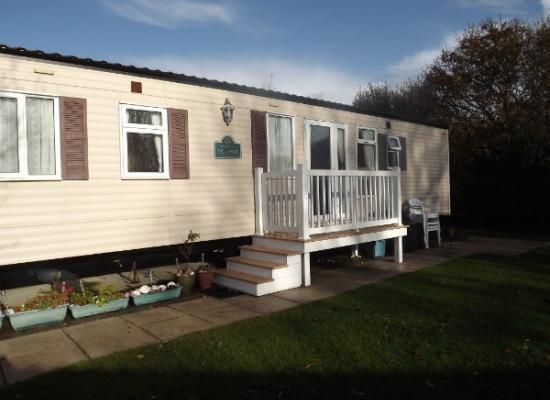 Sleeps 8 | Bedrooms 3 | No pets | No groups
Clean and comfortable luxury caravan, master bedroom with en-suite & two twin bedrooms with separate shower & toilet.Situated in a quiet area with easy access to amenities & beach. Ideal for family holidays. Well equipped, lots of storage.
Sleeps 6 | Bedrooms 3 | No pets | No groups
3 bedroom Willerby Seasons. Large open living area with plenty of seating. TV in master bedroom family bathroom and separate second bathroom with toilet and sink. 2 twin bedrooms. Large outside decking area with outdoor furniture.
Information about Hafan y mor Haven
Set against the backdrop of Snowdonia and nestled in its very own picturesque, sheltered bay lies Hafan y Môr Holiday Park. Hafan y Môr in Wales, one of Haven's flagship caravan parks is a prestigious, highly rated, landscaped park offering endless fun!

Alongside a delightful beach and located in some of the best scenery Wales has to offer, holidays at Hafan y Môr are truly terrific. Exploring the calming Welsh countryside you'll discover the majesty of Caernarfon Castle, go deep underground in the Llechwedd Slate Caverns and experience the charming village of Portmeirion.

Hafan Y Mor is an all action Haven caravan park with direct beach access and the magnificent views of Snowdonia. With the parks facilities second to none you will find something for all the family. Some of the parks facilities include an indoor splash pool with flumes and bubble pools,wave rider, Aqua jet Racer, Outside you will find a Fishing and boating lake, Hidden valley rack gardens. Inside fun includes a fun packed entertainment with Shows, and nightly live cabaret for young and old alike, Panto time, Caesar's entertainment centre, Bonga Bonga Beach Club. With old favourites like Bradley Bear Club, Rory Tiger club, Teen Club.

Hafan Y Mor has a selection of restaurants or take aways including Burger King, Harry Ramsden's fish n chips, or the Afon Gardens Restaurant what more could you ask for. There is a site supermarket and bakery, off licence, gift shop, hire shop, photographers and much more.
Note: A postcode is used to show the general location as a guide. This may not reflect the exact location.
Location Address
Hafan y mor Haven, Afonwen, Pwllheli, Gwynedd, LL53 6HX