Weymouth Bay Holiday Park, Weymouth
49 holiday homes for hire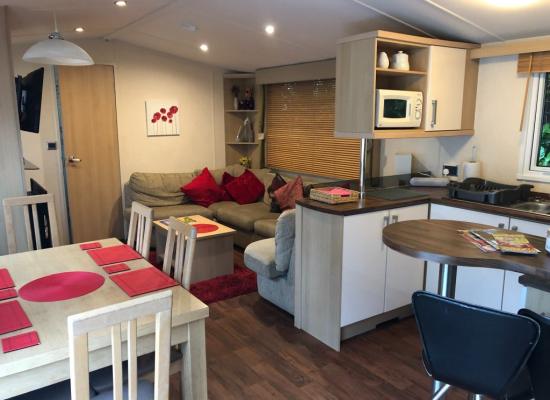 Sleeps 6 | Bedrooms 3 | No pets | No groups
Welcome to our beautiful Swift Serenity 3 bedroom, 2 bathroom caravan sited on a quiet, premium pitch at Weymouth Bay Holiday Park. A short walk to the Park's main complex, sports grounds and nature trails, and to the beach at Bowleaze Cove.
Sleeps 4 | Bedrooms 2 | Pets welcome | No groups
Privately owned 2 bed 4 berth prestige caravan french doors on to a balcony with distant sea views situated on a large pitch opposite a 14th century church. Close to a dog walking field and a dog friendly beach parking adjacent to the caravan.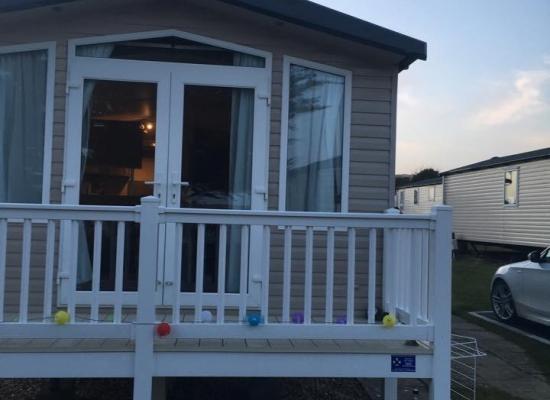 Sleeps 6 | Bedrooms 2 | No pets | Groups welcome
Welcome to our family owned Swift Bordeaux. The caravan is in a beautiful area on Weymouth Bay Haven park. Our caravan has decking with a table and chairs on there. Patio outside with table and chairs and your own parking bay and WiFi for a small fee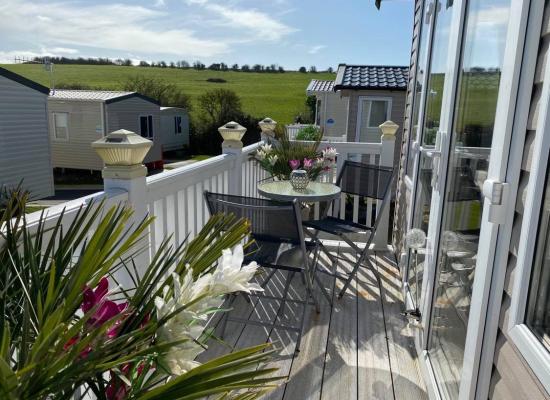 Sleeps 6 | Bedrooms 3 | No pets | No groups
Modern 3 bedroom prestige grade caravan (sleeps 6) set in a scenic area of the park, with the added benefit of its own private parking bay beside the van. Sky TV in lounge. Wifi. Front deck and patio area. CH and DG. . Hill views.
Sleeps 8 | Bedrooms 3 | Pets welcome | No groups
Castan Caravan Holidays Perfect location for a family staycation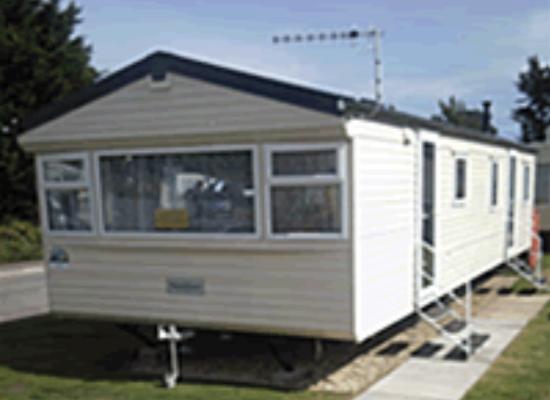 Sleeps 10 | Bedrooms 4 | Pets welcome | No groups
4 bedroom caravan sleeps up to 10 people. Double glazed and central heated. Weymouth Bay Haven Caravan Park. Very close to the main Haven complex reception and bus stop with in 1 min walk from caravan. £60 deposit or £100 during summer holidays
Sleeps 6 | Bedrooms 3 | No pets | No groups
Comfortable and cosy 6 berth caravan. Close to Bowleaze Cove and Weymouth's lovely beach itself. Spacious plot with lots of room outside for the kids to play, with patio-ed area that has a patio set.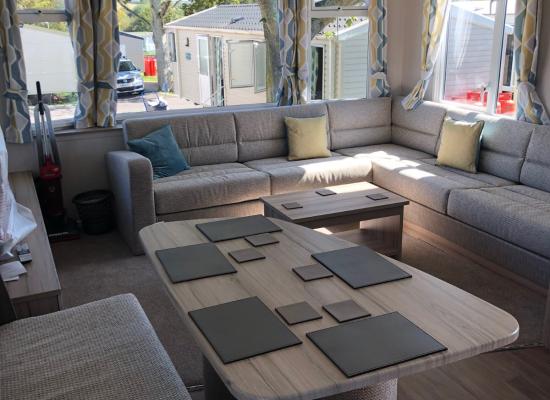 Sleeps 8 | Bedrooms 3 | No pets | No groups
A lovely brand new for 2019 caravan on a great park, On a prime pitch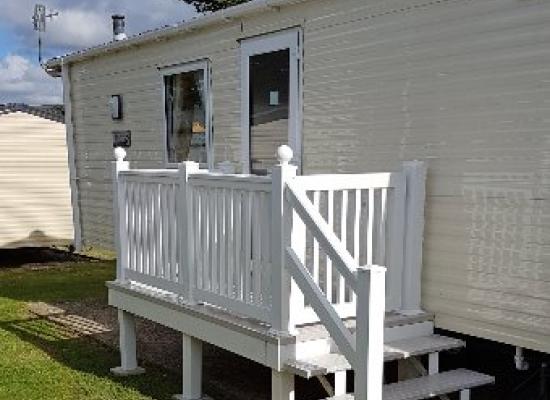 Sleeps 8 | Bedrooms 3 | No pets | Groups welcome
Privately owned 3 bedroom Premier rated Holiday Home situated within the Weymouth Bay Haven Park. Great facilities with Swimming Pool, Clubhouse and Weymouth Beach just a short walk away!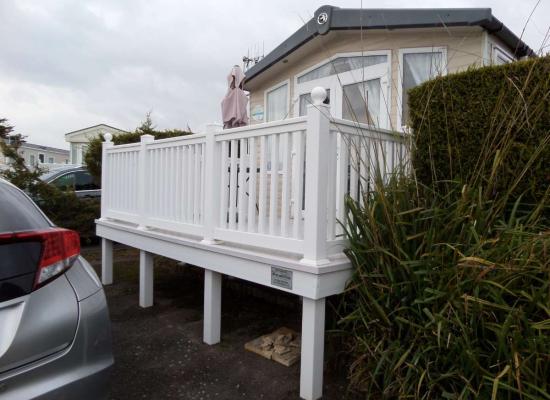 Sleeps 4 | Bedrooms 2 | No pets | No groups
The van as very good view of the Hills & Close to Footpaths to Bowleaze Beach which as 3 Restaurants , you are about 2 Miles from Weymouth Town 20 minutes from most Coastal Sites.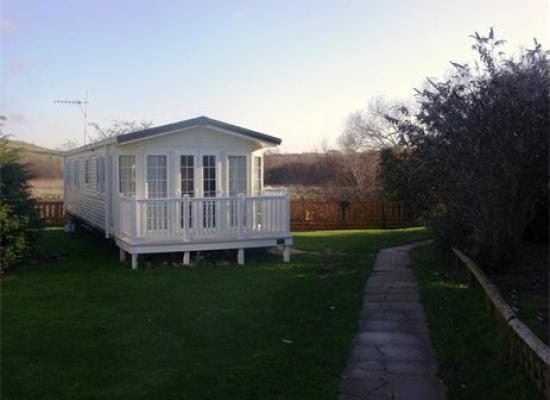 Sleeps 6 | Bedrooms 3 | Pets welcome | No groups
Our caravan for hire has 3 bedrooms and can sleep up to 6 people. The caravan is situated on lovely pitch with no other caravans on either side. Please note we only do seven day bookings.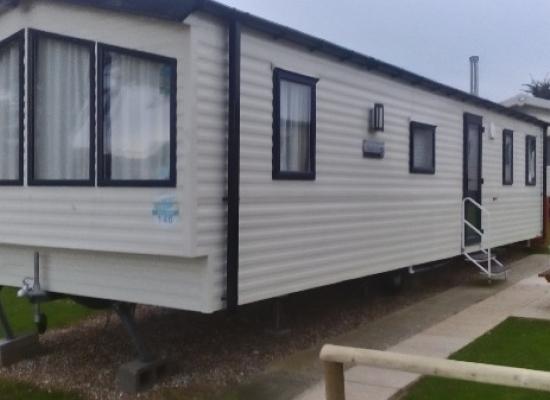 Sleeps 6 | Bedrooms 3 | Pets welcome | No groups
Sat Nav reference is DT3 6BG our holidays are from Friday to Friday l am also a verified owner
Information about Weymouth Bay Holiday Park
Weymouth Bay is a superb holiday Park on the South Coast, with a wide range of facilities, picturesque surroundings and stunning views. For a livelier day, the town of Weymouth, with a wide range of shops, bars and restaurants is nearby.

Situated close to the superb sandy beaches of Weymouth Bay. The gorgeous sandy beach is temptingly close, but Weymouth Bay Holiday Park has so much fun and entertainment right here on the caravan park that you might find it hard to tear yourself away.

Take a leisurely dip in the heated indoor pool or relax on the sun-trapped patio. Go wild with our fantastic programme of SportsZone and SplashZone activities. Weymouth Bay Holiday Park offer plenty for children of all ages. The soft play area, fabulous Kids' Clubs, adventure playground and fun activities in the SportsZone are just the tip of the iceberg. For grown-ups, Weymouth Bay has plenty of buzzing night life, combining the beauty of the Dorset coast with all the holiday fun you expect from Haven.

The beach is only a 10 minute walk from park site on Dorset's Jurassic coast. A local bus service runs outside of park into Weymouth Town centre which is approx 1 mile. Only 8 miles from the historic county town of Dorchester, the birth place of Thomas Hardye.
Note: A postcode is used to show the general location as a guide. This may not reflect the exact location.
Location Address
Weymouth Bay Holiday Park, Preston, Weymouth, Dorset, DT3 6BQ