Browse holiday parks in County Durham
Indoor Pool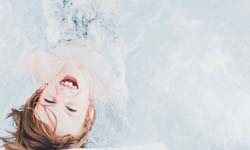 Hartlepool,
County Durham,
TS27 4BN
View 11 Holiday Homes
Quiet
Saltburn-by-the-Sea,
County Durham,
TS13 5JS
View 1 Holiday Home
Showing 2 of 2 holiday parks
County Durham
One of the northeast's hidden gems, County Durham offers holidaymakers a wealth of history, culture and unforgettable natural beauty. A caravan holiday in Durham will be filled with memorable days with friends and family.
Caravan holidays in Durham
When you're enjoying your caravan holiday in Durham, you'll undoubtedly get lost in the rich history and culture the county has in abundance. From castles, museums, stately homes and cathedrals, you'll no doubt enjoy soaking up all that is on offer. In contrast, the vibrant towns of Durham and Darlington offer holidaymakers access to a thriving arts scene and award-winning restaurants, cafes, pubs and shops to explore. If you enjoy exploring somewhere new on foot, then the rugged North Pennines coastline will be just the thing for you, as well as the Durham Dales - remember to pack those walking boots!
Places to Visit During Your Caravan Holiday in Durham
If history and culture are what you look for in your UK holidays, then a holiday in County Durham will not disappoint. Take a trip to Raby Castle, Auckland Castle and Lumley Castle and see which one you prefer! Beamish Museum is a delight - the famous open-air museum brings to life the northeast in the 1820s and various decades from 1900 to the 1950s. It's a memory-making day out. Holidaymakers flock to the majestic Durham Cathedral, and it's easy to understand why when you see its impressive architecture. Visit the Cathedral Museum, take a Cathedral Tour and the Tower Climb during your visit.
Back to top